ARTWORK FIRST
Custom treatment plans 
for every collection
Bee Easy Restorations is here to help you restore, revive, add value and extend the life of your treasured pieces. Every poster has it's own history and it's own blemishes, we analyze the pictures you send us of your piece and create a custom treatment plan to bring life back into the work. With museum-grade conservation processes built into our foundation, your collections are in great hands.
Posters Restored & Adored TOP-NOTCH SERVICES
Learn more about our
services in detail.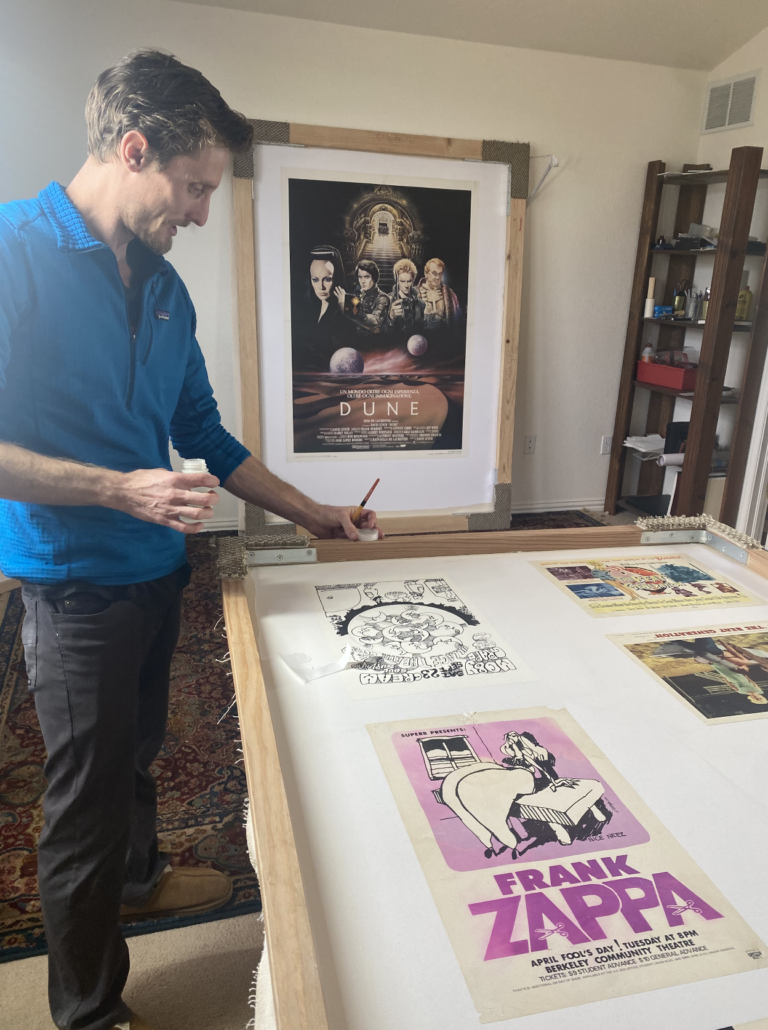 WHAT IS LINEN-BACKING?
Bee Easy Restorations specializes in Linen-Backing.

Linen-backing is when we mount posters to acid-free paper and sturdy "cotton" canvas. This is considered the foundation of the restorative process. We stretch the canvas over a wooden frame, much like a painter's canvas. Next we use water soluble and pH neutral glues, such as wheat starch, to adhere the acid-free paper to the canvas. When the paper dries, the paper will pull tight to the canvas creating a stable foundation.
WHY IS THIS BENEFICIAL?
When a poster dries, any fold lines or creases will pull tight to the canvas and causes them to lay flat. This allows us to perform touchup work on any type of damage including fold lines and patch work. Once the restorations are complete, we trim only the canvas around the item and give it a protective border. Our clients can then handle the document without ever having to touch the actual paper and add years of life onto their piece which in turn can also increase its value.
HOW MUCH DOES THIS COST?
Pricing: 
8×10 $60
11×14 $75
16×20 $115
20×30 $150
30×40 $170
50×70 $330
40×80 $360



Prices will vary depending on the size of the item.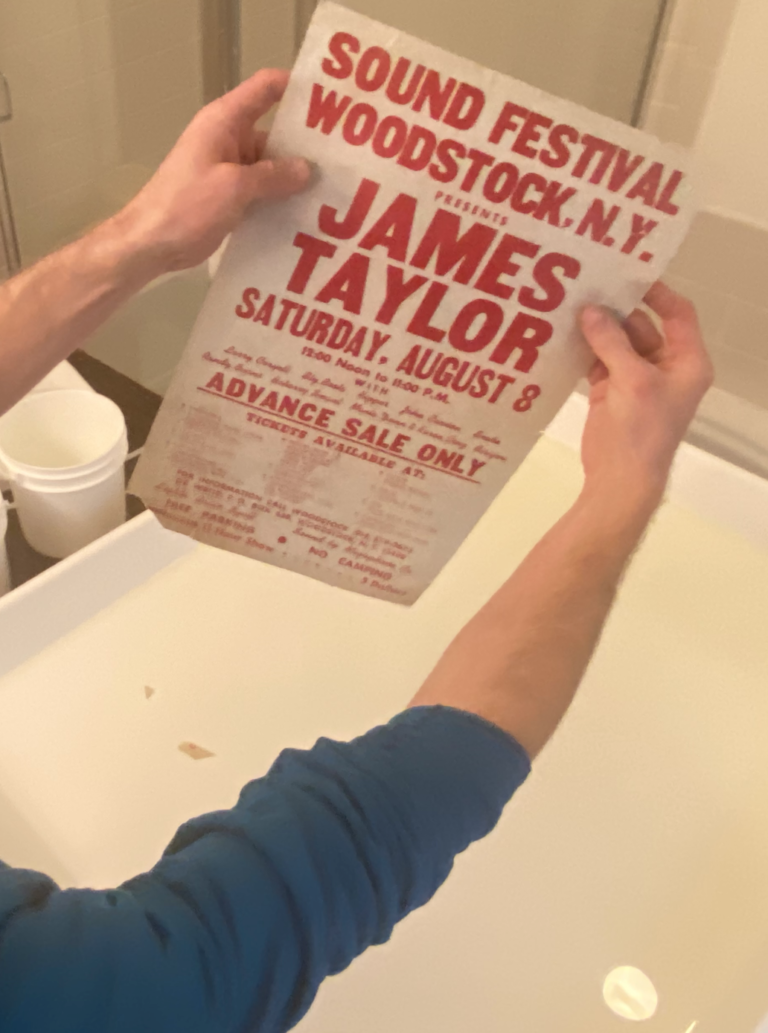 WHAT IS A DE-ACIDIFICATION BATH?
These baths are given to posters that have been exposed to moisture or water damage. Once a poster has been exposed to moisture, and with enough time, the affected areas will begin to oxidize and leave stains and discoloration. This is usually a product of improper storage or incorrect use of framing materials. Common damages that can occur from moisture is: discoloration, stains, foxing, and/or mold. Believe it or not, but we fight water damage with more water. The severity of the water damage will dictate which bath(s) we use.
WHY IS THIS BENEFICIAL?
Every poster starts with a basic H2O bath to assess the integrity of the paper as well as the permeability. If the poster has minimal water damage, such as foxing or slight discoloration, the poster will then be moved to a pH stabilization bath to bring the pH of the paper back to neutral. If the poster has severe damage, such as heavy discoloration, stains or mold, then the poster will be put into a gentle bleach bath to deep clean the paper. Once the stains/mold have been removed, it will receive the same pH stabilization bath to bring the pH back to neutral. A neutral poster increases the life of the paper.

HOW MUCH DOES THIS COST?
Pricing:

A standard bath De-acidification bath starts at $50.


A bleach bath (if necessary) will be an additional $50.
pH Neutralizing bath +$50
Bleach De-molding bath +$50




**Due to Studio constraints, we can only clean posters that are 30in x 40in or smaller.**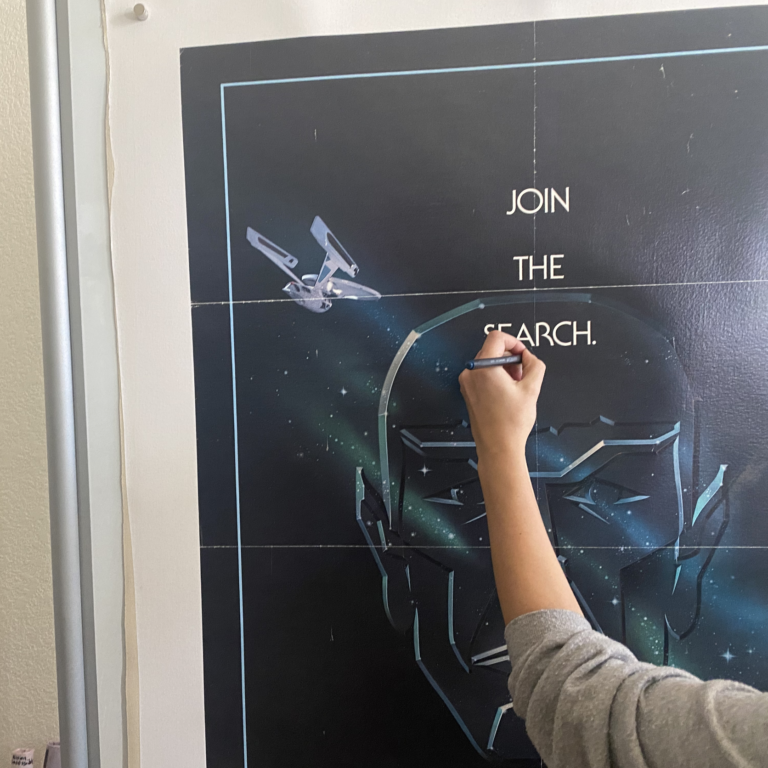 WHAT ARE RESTORATIONS?


Restoration work is a broad term used to describe any kind of work that comes after the poster has been Linen Backed. This includes the following:





Patch work:

Missing corners, holes, rips, and tears can all be repaired with our massive archive of paper. We closely match the tone of the paper to the poster, and trim out a patch to fuse into place. 




Touch ups: Folds, creases and other forms of missing ink or artwork are tackled in our touch-up room. With thousands of colors, paints, and artistic tools like air brushing, we precisely match the color to the original.
WHY IS THIS BENEFICIAL?
We restore all work up to the point that is desired by our clients. We bring life and value back into your piece. We do not recreate signatures or anything that would challenge the integrity of your piece.

HOW MUCH DOES THIS COST?
Pricing:

Any restorative work is $45/hour


We do our best to give you a proposal of how much time is required to restore any work so you know how much to plan for in your budget.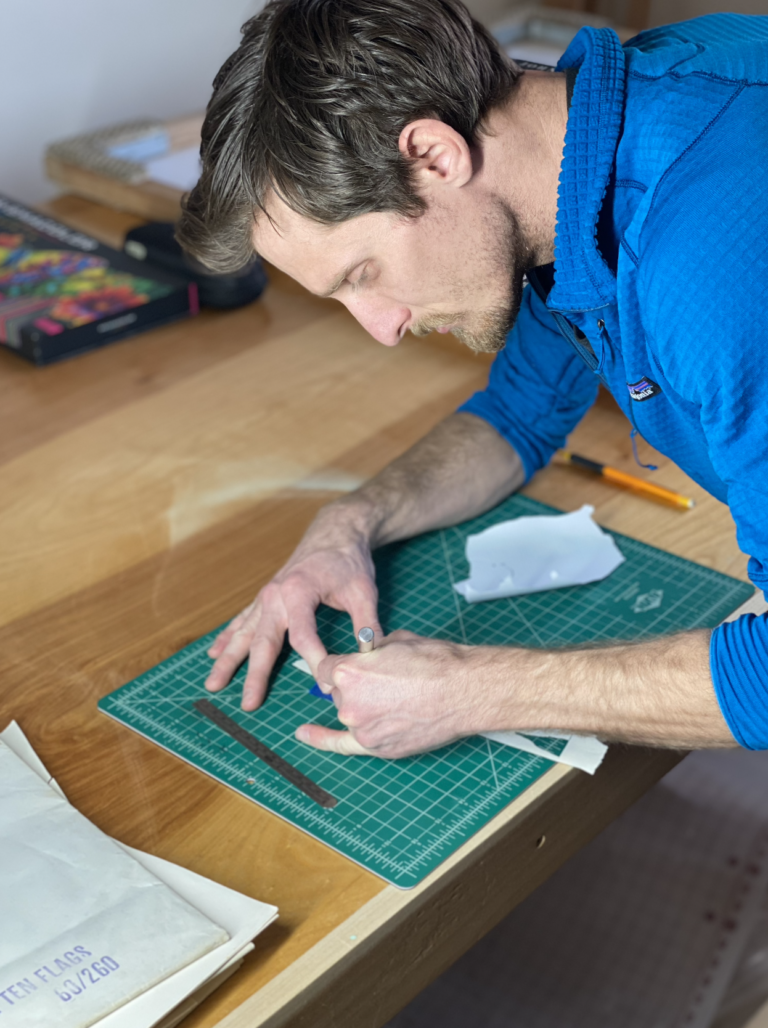 WHAT IS REMOVAL?


Removal is anything that has been added to the original piece that either degrades, can damage or compromises restoration work. This includes the following:





Tape:

More often than not, we run into tape and tape residue on most posters. This has to be removed in order preserve the integrity of the piece and to prevent tape stain or "Tape Burns".




Foamboard backing:

It is a very common practice in framing to "Dry" mount posters to foamboard to remove creases in paper. However, most foamboard adhesives are ACIDIC and can harm your paper products. NEVER DRY M

OUNT. We have techniques that allow us to remove posters from acidic board materials.

.




Relining:

Some of our clients, before working with us, have had pieces that were linen backed improperly or damaged requiring intervention. We offer a relining service where we can remove the old canvas and start fresh.
WHY IS THIS BENEFICIAL?


All services that are performed are to improve the overall integrity, stability and aesthetics of the poster and ensures that it can stand the test of time.
HOW MUCH DOES THIS COST?
Pricing:

Determined on a case-by-case review. Rate is $45/hour.


We do our best to give you a proposal of how much time is required to tackle removal work  so you know how much to plan for in your budget.
BEFORE & AFTERS
See our work in action.

Click and drag to see our before and afters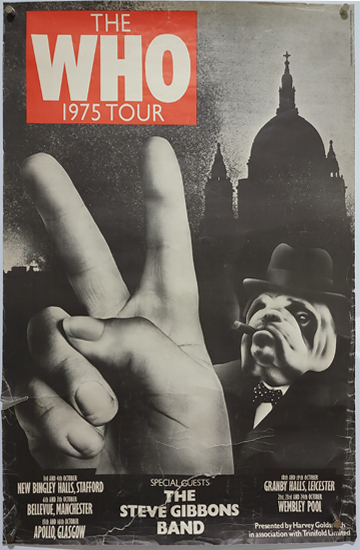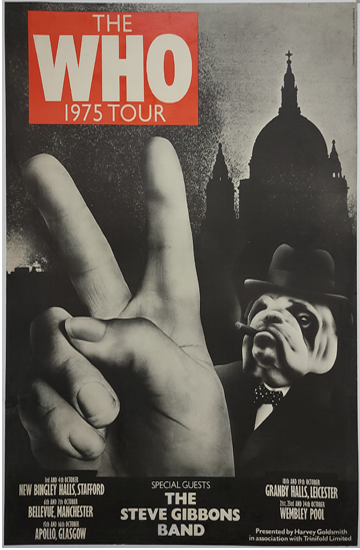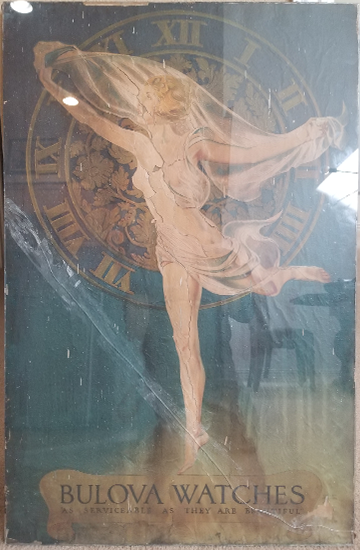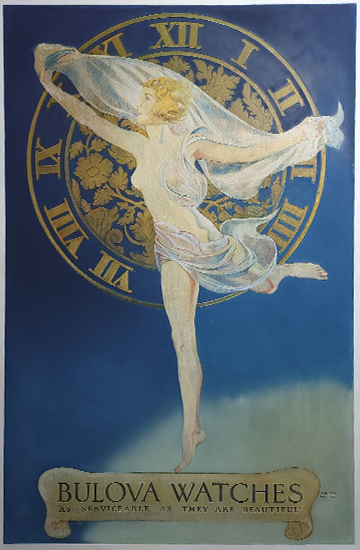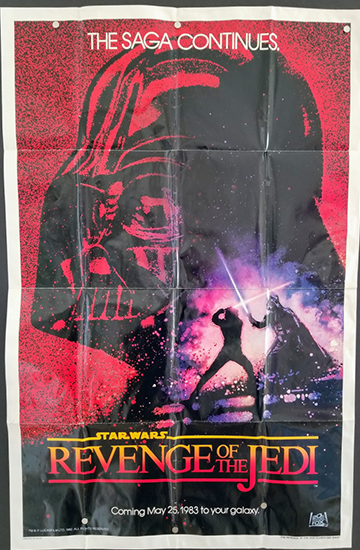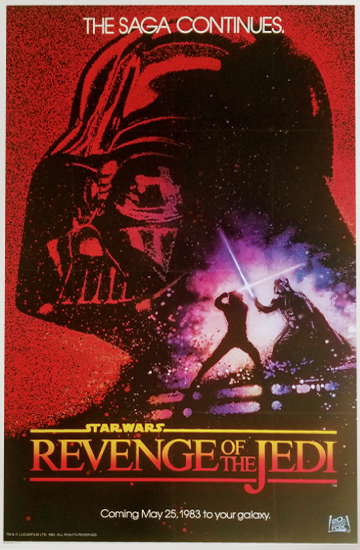 "Everything arrived in great shape. I am really impressed with the work Bee Easy Restorations did. I've never had one of my posters linen backed before and honestly didn't know what that meant. After hiring Bee Easy Restorations, they walked me through the process of linen-backing – I'm so glad they did as it gave my poster a high-end feel. Thank you!"

––
Russell E.
"We are blown away. Bee Easy Restorations is a master of their craft. Thank you so much for the amazing care and detail put into our poster. I'll be using Bee Easy Restorations for all of our upcoming needs."
––
Jay F.
"The transformation of my Return of the Jedi poster was incredible. I am absolutely blown away at the quality of restoration I received. Thank you so much Bee Easy for the care you put into this!"
––
Joe H.
"Bee Easy Restorations does a fantastic job and they are the only company I refer people too. In my past experience, some companies I worked with were HORRIBLE about communication. Bee Easy Restorations does an amazing job with keeping me informed."
––
Matt P. Ready to
your piece?
We want to learn more about your situation so we can
customize the perfect treatment plan for your collection.