What makes Bee Easy Restorations

different?
We are available 7 days a week during normal business hours and we are always excited to hear from you! Feedback, whether negative or positive, is really important to me.
We always ensure that our clients are happy with their final results, but it's equally important to share realistic outcomes of the finished product before ever beginning work.
Every poster sent to our studio is treated as if it were part of our personal collection and is handled with the utmost care. We clearly document and develop a customized treatment plan for every item.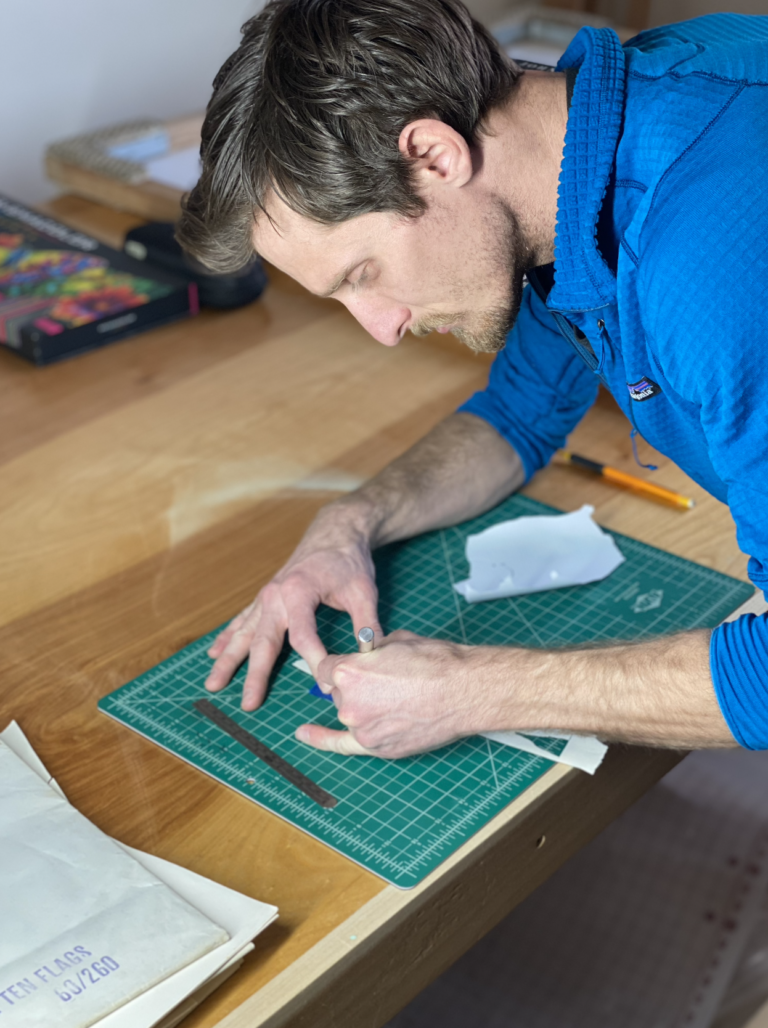 Meet Ben
Ben started collecting and restoring vintage paper in 2012 after his EAS from the Marine Corps. What started as a part-time job to get through college, quickly turned into a passion of preservation. He apprenticed with a studio in Katy,TX for 6 years learning how to safely clean and linen back vintage posters. Now located in Colorado, Ben works as a Paramedic/Conservator and spends his free time rock climbing, hiking, and building his collections.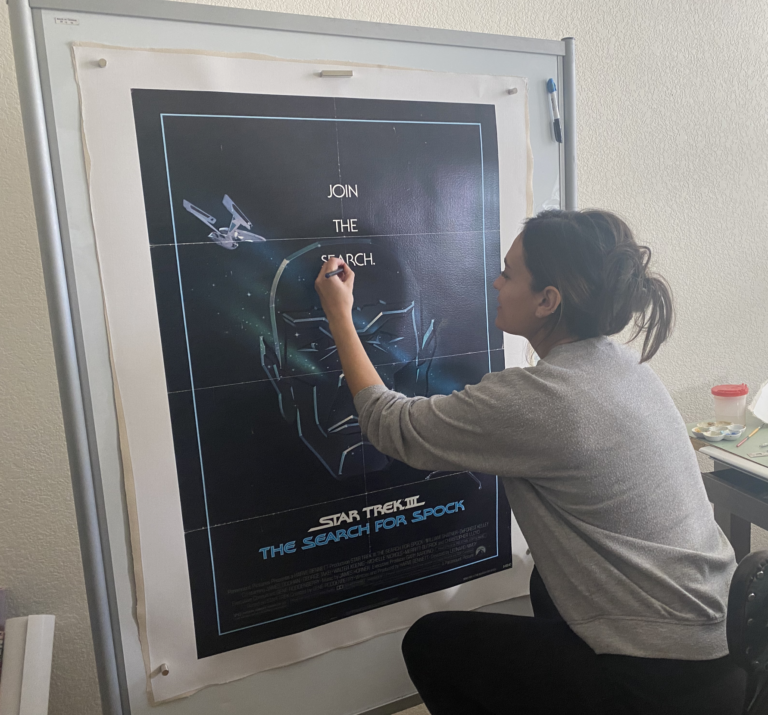 Meet Morgan
Morgan is from Westminster, CO and conservator as well as a multi-media artist. Morgan specializes in fine arts and brings her airbrushing, artwork recreation, and detailed color matching  to the restoration studio. Her attention to detail behind the scenes is the finishing touches that brings a piece together.
"Everything arrived in great shape. I am really impressed with the work Bee Easy Restorations did. I've never had one of my posters linen backed before and honestly didn't know what that meant. After hiring Bee Easy Restorations, they walked me through the process of linen-backing – I'm so glad they did as it gave my poster a high-end feel. Thank you!"

––
Russell E.
"We are blown away. Bee Easy Restorations is a master of their craft. Thank you so much for the amazing care and detail put into our poster. I'll be using Bee Easy Restorations for all of our upcoming needs."
––
Jay F.
"The transformation of my Return of the Jedi poster was incredible. I am absolutely blown away at the quality of restoration I received. Thank you so much Bee Easy for the care you put into this!"
––
Joe H.
"Bee Easy Restorations does a fantastic job and they are the only company I refer people too. In my past experience, some companies I worked with were HORRIBLE about communication. Bee Easy Restorations does an amazing job with keeping me informed."
––
Matt P. Ready to
your piece?
We want to learn more about your situation so we can
customize the perfect treatment plan for your collection.